I strongly believe that any business, regardless of size, can benefit enormously by using web analytics to measure and understand the effectiveness of its digital marketing campaigns. I have written a number of articles on this topic, and regularly present my views to anyone prepared to listen. I remain surprised, however, at the number of businesses, who don't make use of any form of measurement, let alone an analytics toolset, to measure the outcomes of their marketing campaigns.
I sense that a lot of small businesses, in particular, shy away from analytics as they perceive it to be difficult to understand. Where they do get involved there is a tendency to deal only in the easy to understand, yet largely unhelpful, detail such as numbers of visits. Now analytics does have the potential to be all consuming, very complex, and demanding of a level of technical competence. However it can also be reasonably straight forward and still provide an invaluable insight into how effective your marketing campaigns really are. The key is to define one or two measurements that are important to you and can be directly linked to driving more business. With these measures defined it is merely a case of defining a web outcome that encourages visitors to complete an action that supports these outcomes.
Ok, so that's the context. Now let me offer some resources that can help you to frame an analytics environment which will work for your business.
Setting the scene
I have selected the following links to resources that help to set the scene:
Getting stuck in
These articles offer some guidance on how to set up an approach to gathering and analysing data:
Further reading
The following articles help to set a wider context and are taken from articles I have curated on Scoop.it, or appear elsewhere on my blog:
How To Get Actionable Data From Google Analytics & Answer The "So What?" Question | Search Engine People | Toronto
www.scoop.itMonday, August 13, 2012 7:39:56 AM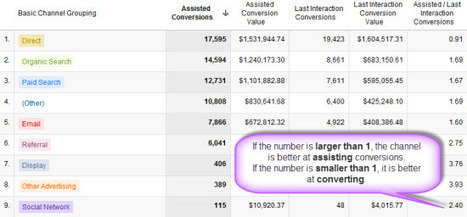 Say, you rank for a thousand keywords. So what? Is it bad or is it good? Should you be ranking for millions keywords? Or, should you be dancing a victory dance? You will not be able to navigate your data without actionable analytics reports.
See it on Scoop.it, via Website Analytics
Using Google Analytics To Measure Social Media Marketing | BloggingPro
www.scoop.itWednesday, August 22, 2012 12:39:06 PM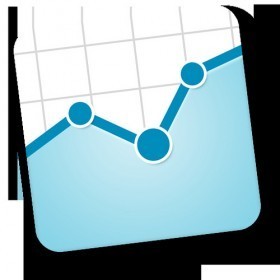 As one of the most treasured applications throughout the online marketing world, Google Analytics provides helpful statistics that can also be used for social media platforms.
See it on Scoop.it, via Website Analytics
Google Improves Content Experiments in Analytics
www.scoop.itFriday, July 27, 2012 7:27:35 AM
Google Analytics users now have access to several helpful and time-saving improvements to the content experiments tool. You can now set up relative URLs, copy a previous experiment and see graphs for metrics like site usage, goal set and ecommerce.
See it on Scoop.it, via Website Analytics
Converting website visitors to customers
wsiebusiness.co.ukWednesday, July 11, 2012 3:47:42 PM
The post Converting website visitors to customers appeared first on WSI eBusiness.
The end (at last)
I hope I have provided a useful array of resources, that are not too over-whelming. If you want more information of further specialist resources do let me know and I will try to point you in the right direction.
Other posts you might enjoy:
Interpreting Analytics Turning analytics data into business information We all instinctively know the importance of metrics to help us understand how well our websites perform. Measuring the effectiveness of our marketin...
Planning your use of Analytics Before commencing work with a new client where analytics is to be deployed for measuring and analysing website performance, there are a few things I like to check out first. Many websites now have ...
Web analytics – meaningful measures part 1 Part 1 - Audience Judging by a number of conversations I have had over the last couple of weeks, a high proportion of those who measure what is happening on their websites still use total visits a...